New Morning Exercise Group
Are you interested in moving more, but are worried about finding the motivation to help up with a new exercise program? If so Desert Blue Connect's new Walk/Run for Wellness group might be just the thing you need to get you moving. We meet every Tuesday at 7 am to walk or run for approximately 30 minutes along the beautiful Geraldton foreshore and marina. The course will be pre-marked and out-and-back style so that you can tailor the distance to suit your fitness level. Starting distances will be 3 km for the walk and 5 km for the run, but remember you only have to go as fast or as long as you feel comfortable, you're always able to turn around and head back when you need to.
Once the walk/run is over we will all meet back at Desert Blue Connect to share tea/coffee, fruit and conversation. We aim to be all wrapped up by 8 am, but you are free to leave immediately after the walk/run at about 7:30 am if you need to get to work, etc. So grab your runners, pram, dog and/or friend and join us for a little morning movement. Everyone is welcome.
Please note: this is an on-going group so you don't have to commit to coming every week, just show up when it works for you – don't worry we'll be there.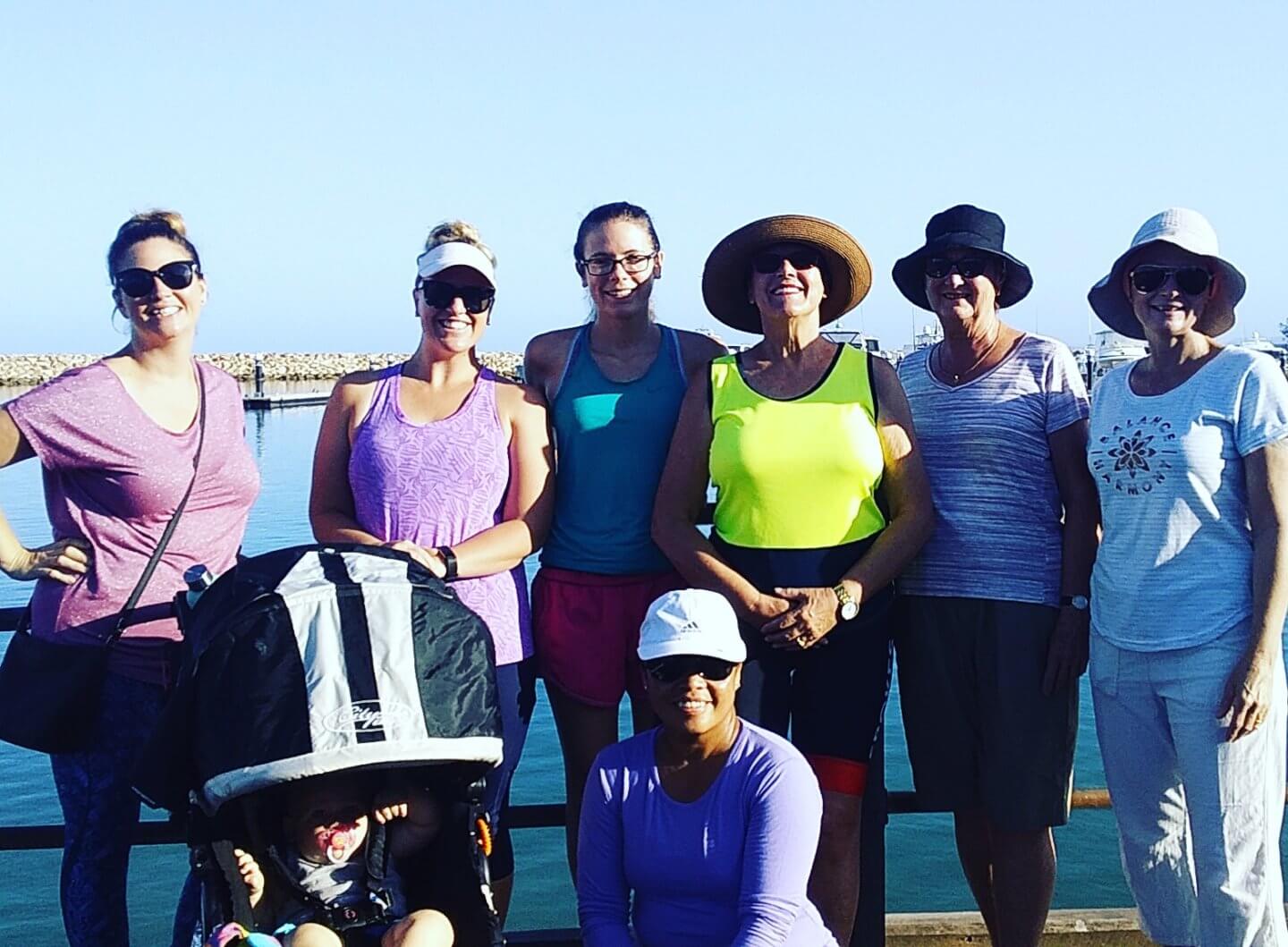 We had seven women (plus one adorable bub) at our second event and even had a dolphin stop by to say hello as we were walking along the marina boardwalk. Mornings in Geraldton are truly the perfect time for a walk or run.