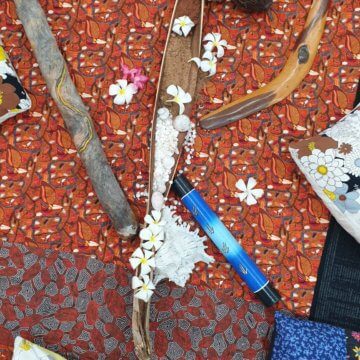 Desert Rose: Aboriginal Women's Resilience Program
4 Week Program - starts 19th October 2022
A culturally safe life skills program designed for Aboriginal women by an Aboriginal woman.
This four-week program will guide Aboriginal women on a journey of reconnecting to culture, regaining one's cultural identity, inner-healing and empowerment.
Date (Term 4): Starts 19th October 2022, Wednesday & Thursday afternoons
Time: 12pm-2:30pm
Venue: Desert Blue Connect Studio, 28 Durlacher Street, Geraldton
Registration: Free (lunch provided)
Topics covered in program:
Traditional basket weaving
Sister if you only knew…
Spiritual and cultural well-being
Black hands in white paint
My mob, our mob, that mob
Everyday yarning and relationships
Kinship, community and self
Sacred self love
Registration closes 1pm on Friday 14th October. To register call Desert Blue Connect on 99642742 or email info@desertblueconnect.org.au or you can call the program facilitator Marika on 0419664154 for more information.